Special Olympics changes lives. Special Olympics Ireland is first and foremost a sports organisation for people with an intellectual disability, but it provides athletes with far more than the physical benefits of sport.
It's about fun, friendships and team spirit; it's about a feeling of belonging, and ultimately improving quality of life. Special Olympics changes lives in so many different ways.
Through sport, athletes develop both physically and emotionally, they make new friends, realise their dreams, and know they can fit in.
Special Olympics enables them to achieve and win not only in sport but in life too.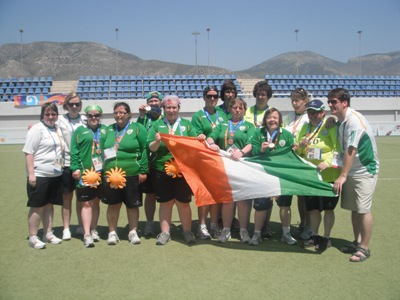 Special Olympics Ireland provides sporting opportunites for more than 10500 athletes in 412 clubs throughout Ireland.
Further more, Special Olympics Ireland is a unique nonprofit sports organization, Special Olympics is at the forefront of a global movement with the power to change the world, but also a powerful and life-changing personal journey for all who participate. Our mission is to provide year-round sports training and competition for children and adults with intellectual disabilities.